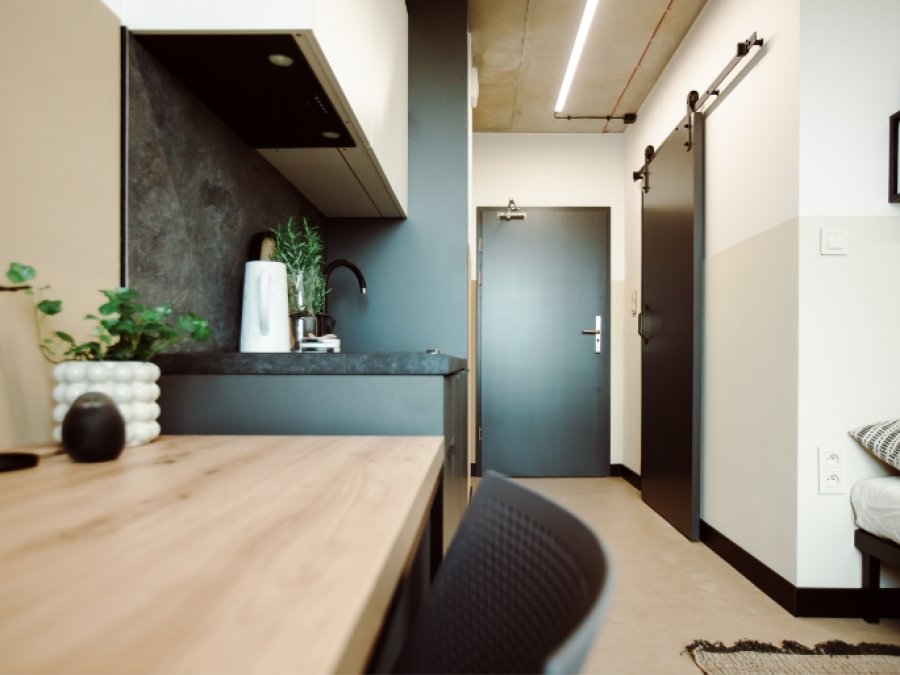 The NEST's advantage is its unique interior design. The rooms were designed in a modern style and at the same time with consideration for providing a warm, personal place one looks forward to coming back to. NEST rooms are far from being ordinary. Our uncompromising philosophy is human touch, which, in connection with the quality of the design, furniture and accessories, makes the units in NEST extraordinary. This place will become your home, your place on earth. Where you will immediately feel safe, and feel at home.
The rooms are fully furnished. The open-plan kitchen is equipped with cutlery and essential plates and pots. We also offer bedding.
Hoover and cleaning products are available for rent from the common spaces.